Opening Repair Tool Kit for Apple iPhone

Complete Screen Assembly w/ Home Button for iPhone 5C (Black)

2x Clear Screen Protector For Apple iPhone 5 / 5s / 5c

4x Mirror Screen Protector For Apple iPhone 5 / 5s / 5c

Full Screw Set Replacement Silver For Apple iPhone 5c

Inner Top WiFi Bluetooth Antenna Flex Cable Replacement Part for Apple iPhone 5C

Replacement Earpiece Speaker Part For Apple iPhone 5c

Charging Sync Port Dock & Microphone Headphone Jack For Apple iPhone 5C Part

Replacement Home Button Part + Flex Cable Repair Piece For Apple iPhone 5C Black

Replacement Wifi Antenna Signal Flex Ribbon Cable Replacement Part For iPhone 5C




Complete Screen Assembly w/ Home Button for iPhone 5C (Black)

4.7/5

(

10

reviews)

Condition: New

In stock

Arrives By &nbsp
Related Products
Product Details
Description
Shipping
Warranty
-Fix cracked glass
-Fix dead spots in touch screen
-Fix dead pixels
-Fix "bleeding" LCD

The black replacement screen assembly for the iPhone 5C is used to replace a cracked or shattered front glass, bad touchscreen, and/or damaged LCD. It is not possible to successfully, cleanly separate these individual components on the original screen. Likewise, our replacement screens include all these parts adhered together as a single piece.

This screen is the complete assembly including the home button, earpiece, proximity sensor, and front camera already pre-attached. This makes for a much faster and easier repair. If you want the screen without these components included, please see our full list of parts for the iPhone 5C.

Please verify the model of your iPhone so that you can be sure to purchase the correct parts.
Apple does not sell their parts in the market. Therefore, the parts you see available will always be aftermarket unless they are part-outs from a used device. The quality among replacement parts is not equal across suppliers. Avoid cheap aftermarket screens with delayed touch sensitivity, easily breakable glass or plastic, and poor display resolution.

Over the years we have sorted through many suppliers and manufacturers to build an offering of the highest quality parts on the market. Feel confident in your purchase knowing that you will notice no difference in the fit, size, material quality or functionality of your new iPhone 5C screen.
The color of the screen is interchangeable. It's the same part, just a different color. There are no functionality or software complications when changing the color of your iPhone 5C screen.
Compatible Models: iPhone 5C (A1532, A1456)
Color: Black
Same resolution as the OEM iPhone 5C screen.
Includes home button, earpiece, front camera, and proximity sensor pre-attached
We cannot be held responsible for injuries or damages that result from attempting a repair
Legal Disclaimer: (for our protection) We will not be held responsible or accountable for any damages or injuries that result from the use of this product. We make no guarantee as to the longevity, safety, or functionality of this product or any other products that we sell. You are buying, using and possessing this item at your own risk.
All products ship directly from one of our warehouses located in the United States. Most orders are processed within 1-2 days.
All products include a 60-day limited warranty. The warranty begins on the delivery date stated by the tracking number of your order.
What's Covered
Your warranty covers any malfunction that is a result of a manufacturing defect. We will not cover issues related to water damage, physical abuse, or improper installation.

If you have a question or concern regarding what issues are covered please contact us prior to placing an order.
Requesting Warranty Replacement
If your issues qualify according to the above terms and you are within the warranty period, contact us and we will further assist you.
Product Reviews
Customer Reviews

Avg. Rating:

4.7/5

(10 reviews)
BRIDGET OPAZO

Date Posted:
2017-07-14 16:52:10
Location:
Blacksburg, VA, United States
'1st replacement was defective but a second was shipped out immediately upon contacting GadgetMenders with no hassle. Youtube tutorial was easy to follow. It is necessary to have the correct tools but they are inexpensive and easy to order through GadgetMenders. Excellent experience.'
Rebecca Young

Date Posted:
2017-05-13 12:44:15
Location:
Kinston, NC, United States
'Great product, fast shipment'
JERRY DOTSON

Date Posted:
2017-04-13 21:44:18
Location:
Sarasota, FL, United States
'Worked beautifully, and fit perfectly. Plug n play. Very nice product, well packaged, and fast ship! A'
Quan Vo / Pretty Nails Salon

Date Posted:
2017-04-13 21:23:05
Location:
Waterbury, CT, United States
'On time and great product'
Lee Hoeppner

Date Posted:
2016-08-31 19:57:56
Location:
Hartland, WI, United States
'One of the screw holes to secure display to case stripped. Otherwise, the install was fairly straight forward and the display works as expected.'
Terri Henry

Date Posted:
2016-04-30 21:42:17
Location:
Sioux Falls, SD, United States
'Works well, just as I ordered'
Jose Amaya

Date Posted:
2016-04-15 02:27:17
Location:
Wenatchee, WA, United States
'GadgetMenders you guys never cease to amaze me. It worked perfectly and excellently flawless! I follow your guyses tutorial very careful! Thanks again! :) Highly recommended to anyone'
Michael Hoffman

Date Posted:
2015-03-02 21:29:07
Location:
Bozeman, MT, United States
'Quality product. Works great!'
Bill Kempe

Date Posted:
2015-03-02 21:29:07
Location:
Morrisville, VT, United States
'Fast delivery, works great'
Bruno Delvalle

Date Posted:
2015-03-02 21:29:07
Location:
Mine Hill, NJ, United States
'Excellent replacement, the camera doesn't work and this may be a result of damage to the cable, my sons phone was in terrible shape. The phone was reassembled in 5 minutes and it works great...thank you'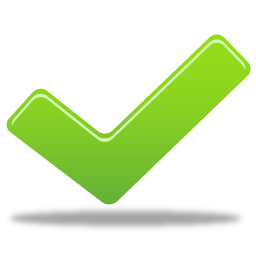 | | |
| --- | --- |
| Order Number | |
| Star Rating | |
| Review | |
| | |