Glass Digitizer Screen + Home Button Adhesive Replacement for Apple iPad 2 Black

2x Plastic Bezel/Gasket/Border/Trim Screen Replacement Part For iPad 2 Black

Scratch-Safe Opening Repair Tool Kit For Apple iPad 2 2nd Gen Fix Replace Screen

Glass Digitizer Screen + Home Button Adhesive Replacement for Apple iPad 2 White

White USB AC Wall Charger Power Adapter for Apple iPad 1/2/3 1st Generation Gen

5x Plastic Bezel/Gasket/Border/Trim Screen Replacement Part For iPad 2 Black




Glass Digitizer Screen + Home Button Adhesive Replacement for Apple iPad 2 Black

4.8/5

(

17

reviews)

Condition: New

Buy more - Save more

| | | | | | |
| --- | --- | --- | --- | --- | --- |
| Quantity | 1 | 2 | 3 | 4+ | 100+ |
| Unit Price | $12.95 | $11.66 | $11.01 | $10.36 | Request |
Related Products
Product Details
Description
Shipping
Warranty
-Fix cracked glass
-Fix dead spots in touch screen

This black replacement glass for the iPad 2 is used to replace a cracked or shattered front glass touchscreen. This can also correct issues related to the touchscreen not detecting touch in certain areas. If the actual display (LCD) has dead pixels or bleeding you (also) need to replace the LCD screen.

Please obtain the serial number from the back of the device or in settings and verify its generation here.
Apple does not sell their parts in the market. Therefore, the parts you see available will always be aftermarket unless they are part-outs from a used device. The quality among replacement parts is not equal across suppliers. Avoid cheap aftermarket screens with delayed touch sensitivity and thin, easily crackable glass.

Over the years we have sorted through, literally, hundreds of manufacturers to build an offering of the highest quality parts on the market. Feel confident in your purchase knowing that you will notice no difference in the fit, size, material quality or functionality of your new iPad screen.
The color of the screen is interchangeable. It's the same part, just a different color. There are no functionality or software complications when changing the color of your iPad 2 screen.
Compatible Models: iPad 2 (A1395, A1396, A1397)
Color: Black
This screen includes the home button for a easier repair that does not require soldering.
We cannot be held responsible for any injuries or damages that result from a DIY repair.
We cannot guarantee that this part will fix any issues with your iPad 2.
Legal Disclaimer: (for our protection) We will not be held responsible or accountable for any damages or injuries that result from the use of this product. We make no guarantee as to the longevity, safety, or functionality of this product or any other products that we sell. You are buying, using and possessing this item at your own risk.
All products ship directly from one of our warehouses located in the United States. Most orders are processed within 1-2 days.
All products include a 60-day limited warranty. The warranty begins on the delivery date stated by the tracking number of your order.
What's Covered
Your warranty covers any malfunction that is a result of a manufacturing defect. We will not cover issues related to water damage, physical abuse, or improper installation.

If you have a question or concern regarding what issues are covered please contact us prior to placing an order.
Requesting Warranty Replacement
If your issues qualify according to the above terms and you are within the warranty period, contact us and we will further assist you.
Product Reviews
Customer Reviews

Avg. Rating:

4.8/5

(17 reviews)
Showing
10 of 17
reviews
(View all reviews)
Jerry S

Date Posted:
2017-04-14
Location:
Killeen, TX, United States
'perfect fit'
Ross G

Date Posted:
2015-03-02
Location:
shingle springs, CA, United States
'excellent turnaround and packaging. also the gasket material was included which made it simpler to relive the screen'
Anthony Akers C

Date Posted:
2015-03-02
Location:
Wichita, KS, United States
'the part in general was fine, however the red c that is attatched/placed on the screen was a suprise and i ordered two of these, replaced the second one because of that mark. would be handy if you would post that it is there and post how to safely remove it.'

Date Posted:
2015-03-02
Location:
Molena, GA, United States
'good price and fast shipping.'

Date Posted:
2015-03-02
Location:
Troy, AL, United States
'received order prompt. order was correct. would do business again.'

Date Posted:
2015-03-02
Location:
Athens, GA, United States
'great price and fast shipping'

Date Posted:
2015-03-02
Location:
Oneonta, NY, United States
'it would be very helpful if the digitizer came with notch marks to assist in the alignment of the front camera shield and the home button assembly. listen to what they recommend and order a backup wifi antenna. having never performed this repair, i ripped my antenna despite the tutorial video.'
Robert I

Date Posted:
2015-03-02
Location:
Winchester, MA, United States
'would have given this 5 stars, but the black bezel should have been included in the kit. but hats off to the team, they sent me one after i reached out. no charge. great customer service.'
Micheal I

Date Posted:
2015-03-02
Location:
Des Moines, IA, United States
'replaced my cracked screen on my ipad over 2 months ago. installation took about 2.5 and i did have some difficulty getting the lcd connection wire to fold back and fit under the screen properly. my screen has work perfectly since the instillation and it only cost $70 and my time.'
William P

Date Posted:
2015-03-02
Location:
Concord, NC, United States
'perfect product. first time installer. got tool kit and wifi antenna also! prices were great and the videos were a big help!'
(View all reviews)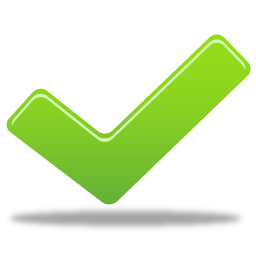 | | |
| --- | --- |
| Order Number | |
| Star Rating | |
| Review | |
| | |