Replacement Screen for Apple iPod Touch 2nd Gen Glass, Digitizer & Midframe

Scratch-Safe Opening Tool Kit For iPod Touch 2nd Generation

Replacement LCD Screen For Apple iPod Touch 2nd Generation (2G, Gen)

Headphone Jack For Apple iPod Touch 2nd Gen

Clear Screen Protector Film Cover Anti-Glare for Apple iPod Nano 7th Generation

Power/Volume Button Flex Cable For iPod Touch 2nd Generation

Internal Speaker Assembly For iPod Touch 2nd Generation

Full Screw Set Replacement For Apple iPod Touch 2 / 3 2nd 3rd Generation Gen

WiFi Antenna Flex Cable Replacement for iPod Touch 2




Replacement Screen for Apple iPod Touch 2nd Gen Glass, Digitizer & Midframe

4.6/5

(

10

reviews)

Condition: New

Out of stock
Related Products
Product Details
Description
Shipping
Warranty
-Fix cracked glass
-Fix dead spots in touchscreen
-Fix faulty home button

This replacement glass and digitizer assembly with plastic midframe and home button for the iPod Touch 2nd Generation is used to replace a cracked or shattered front glass or bad touchscreen. Additionally, the assembly includes the home button so it can correct any issues with this components.

Please verify the generation of your iPod Touch so that you can be sure to purchase the correct parts.
Apple does not sell their parts in the market. Therefore, the parts you see available will always be aftermarket unless they are part-outs from a used device. The quality of the replacements is not equal. Over the years we have sorted through, literally, hundreds of manufacturers to build an offering of the highest quality parts on the market. Feel confident in your purchase knowing that you will notice no difference in the fit, size, material or functionality of your new parts.
Compatible Models: iPod Touch 2nd Generation (A1288)
Connection Type: Snap-in connector easily plugs into the logic board.
Equal strength as the OEM glass.
We cannot be held responsible for any injuries or damages that result from a DIY repair.
Legal Disclaimer: (for our protection) We will not be held responsible or accountable for any damages or injuries that result from the use of this product. We make no guarantee as to the longevity, safety, or functionality of this product or any other products that we sell. You are buying, using and possessing this item at your own risk.
All products ship directly from one of our warehouses located in the United States. Most orders are processed within 1-2 days.
All products include a 60-day limited warranty. The warranty begins on the delivery date stated by the tracking number of your order.
What's Covered
Your warranty covers any malfunction that is a result of a manufacturing defect. We will not cover issues related to water damage, physical abuse, or improper installation.

If you have a question or concern regarding what issues are covered please contact us prior to placing an order.
Requesting Warranty Replacement
If your issues qualify according to the above terms and you are within the warranty period, contact us and we will further assist you.
Product Reviews
Customer Reviews

Avg. Rating:

4.6/5

(10 reviews)
Jerry Salvante

Date Posted:
2017-04-14 20:14:25
Location:
Killeen, TX, United States
'Great product and fast shipping'
Ryan Faber

Date Posted:
2015-03-02 21:29:07
Location:
Shinnston, WV, United States
'I have ordered from this web store many times and have never been disappointed! Great products, Great prices, and super fast shipping'
Anonymous

Date Posted:
2015-03-02 21:29:07
Location:
Wayland, MI, United States
'Awesome company, could be a dollar or two more expensive than one you could find on ebay. BUT the cost is well worth the quality and customer satisfaction. loved every second of using this company for the convenience and quick communication. will always use gadget menders and nothing else!!!!'
Anonymous

Date Posted:
2015-03-02 21:29:07
Location:
Calgary, Alberta, Canada
'i'm guessing 1 is "dead easy and ty!"the video helped my teenlet, he's in high school and hasn't done anything like this beforeHe fixed the entire iPod while i was SERVING dinner! Except for the heat shrink on the rubber bit and he did that after dinner.This isn't my 'forte' but this is easy!'
Anonymous

Date Posted:
2015-03-02 21:29:07
Location:
Merlin, Ontario, Canada
'repair was challenging as son's Ipod glass was shattered. Gadget Menders was awesome to deal with, parts and tools were as advertised and shipping to Canada was quicker than I anticipated. Will use Gadget Menders in the future with no reservations!!'
Anonymous

Date Posted:
2015-03-02 21:29:07
Location:
Mt. Olive, NC, United States
'These folks are awesome. Super fast shipping at no charge. Everything as advertised. Definitly will use in the future for any Apple problem.'
Anonymous

Date Posted:
2015-03-02 21:29:07
Location:
Indian Head Park, IL, United States
'Great fast shipping at no charge. Packed very well. I was very satisfied with quality and ease of install. It would be better if there were useful tips and tricks or instructions included. I watched the YouTube video but think I damaged my actual screen inside because I pryed too hard (have a dead'
George Ealem

Date Posted:
2015-03-02 21:29:07
Location:
Melvindale, MI, United States
'I found the part very easily, it was shipped quickly, and I repaired the iPod using the video that showed how to repair the iPod.'
Daniel C. Baker

Date Posted:
2015-03-02 21:29:07
Location:
Coffeeville, MS, United States
'Quick shipping, easy installation, and good price point.'
Daniel Leon

Date Posted:
2015-03-02 21:29:07
Location:
Hayward, CA, United States
'Very impressed with these people, everything I ordered worked and allowed me to fix my iPod Touch'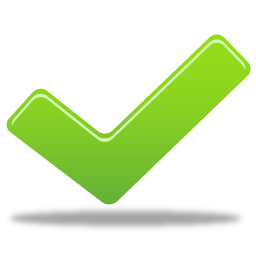 | | |
| --- | --- |
| Order Number | |
| Star Rating | |
| Review | |
| | |