Replacement Headphone Audio Jack/Hold for Apple iPod Video 5th Gen 5.5G 30gb

Replacement Battery For Apple iPod Video 5th Generation 30gb 5.5G Gen 580mAh NEW

Scratch-Safe Opening Repair Tool Kit For Apple iPod Video 5th Generation 5.5 Gen

5x 3ft White USB Cable Data Charging for Apple iPod Nano / Touch / iPhone 4/4S

Replacement LCD Screen Display for iPod Video 5th Generation 5.5G 30gb/60gb/80gb

Black Replacement Front Panel Housing For Apple iPod Video 5th Gen 30gb/60gb/80g

Toshiba Hard Drive Replacement For iPod Video 5th Generation 5.5G MK3008GAL 30GB

Main Logic Board For Apple iPod Video 5th Generation 30gb Motherboard 820-1763-A

Replacement Headphone Audio Jack/Hold for Apple iPod Video 5th Gen 5.5 60gb/80gb

Full Screw Set for iPod Video 5th Generation 5.5G Gen 30gb/60gb/80gb (13 screws)

White Replacement Front Panel Housing For Apple iPod Video 5th Gen 30gb/60gb/80g

Hard Drive HDD Connector Cable ZIF For iPod Video 5th Gen 30gb/60gb/80gb

2x Dual USB Car Charger Universal for iPod/iPhone/iPad Samsung Galaxy

Main Logic Board For Apple iPod Video 5th Gen 5.5G 30gb Motherboard 820-1975-A

2x USB Cable Cord Sync for Apple iPod Classic 6th 7th Gen 80GB 120GB 160GB

Blank Chrome Metal Back Case Housing Backplate for iPod Video 5th Gen 5.5G 30gb

2x White Plastic Bracket Dock Sync Port Surround Part for Apple iPod Video 30gb

White Replacement Clickwheel Click Wheel & Center For Apple iPod Video 5th Gen

2x White Plastic Bracket Dock Bezel for iPod Video 60GB/80GB Backplate Cover

Chrome Back Metal Casing/Housing for Apple iPod Video 5th Generation 60gb/80gb

256GB SSD Solid-State HD Conversion Mail-In Service For iPod Classic/iPod Video

Broken As-Is Logic Board For iPod Video 5th Gen 30gb Motherboard 820-1763-A

iPod Diagnostic Mail In Service - No Obligation

Logic Board For Apple iPod Video 5th Generation 5.5G Gen 80gb Motherboard +Frame

Replacement Battery For Apple iPod Video 5th Generation 60gb/80gb 5.5G Thick




Black Replacement Front Panel Housing For Apple iPod Video 5th Gen 30gb/60gb/80g

4.8/5

(

92

reviews)

Condition: New

Buy more - Save more

| | | | | | |
| --- | --- | --- | --- | --- | --- |
| Quantity | 1 | 2 | 3 | 4+ | 100+ |
| Unit Price | $9.95 | $8.96 | $8.46 | $7.96 | Request |
Related Products
Product Details
Description
Shipping
Warranty
-Replace damaged/missing piece

This black replacement front panel is compatible with all models of the iPod Video (i.e., 30gb, 60gb, 80gb). It's also available in white and you can change the color from the original if you'd like.

Replacing this part is typically done to improve the cosmetic appearance of the device. If the area over the screen is very scratched or cracked it can interfere with the display. Also, if the clips that secure the front panel to the back housing are damaged, replacing this piece will allow the iPod to close securely.
Apple does not sell their parts in the market. Therefore, the parts you see available will always be aftermarket unless they are part-outs from a used device. The quality of the replacements is not equal. Over the years we have sorted through, literally, hundreds of manufacturers to build an offering of the highest quality parts on the market.

Feel confident in your purchase knowing that you will notice no difference in the fit, size, material or functionality of your new parts.
Compatible Models: iPod Video 5th Generation (A1136)
Install: Held to metal frame with 6 phillips screws
Color: Black
We cannot be held responsible for any injuries or damages that result from a DIY repair.
We cannot guarantee that this part will fix your device.
Legal Disclaimer: (for our protection) We will not be held responsible or accountable for any damages or injuries that result from the use of this product. We make no guarantee as to the longevity, safety, or functionality of this product or any other products that we sell. You are buying, using and possessing this item at your own risk.
All products ship directly from one of our warehouses located in the United States. Most orders are processed within 1-2 days.
All products include a 60-day limited warranty. The warranty begins on the delivery date stated by the tracking number of your order.
What's Covered
Your warranty covers any malfunction that is a result of a manufacturing defect. We will not cover issues related to water damage, physical abuse, or improper installation.

If you have a question or concern regarding what issues are covered please contact us prior to placing an order.
Requesting Warranty Replacement
If your issues qualify according to the above terms and you are within the warranty period, contact us and we will further assist you.
Product Reviews
Customer Reviews

Avg. Rating:

4.8/5

(92 reviews)
Showing
10 of 92
reviews
(View all reviews)

Date Posted:
2020-10-28
Location:
Pompano Beach, FL, United States
'thanks'

Date Posted:
2020-10-09
Location:
Bellevue, NE, United States
'fast shipping. pleasure doing business with you!'

Date Posted:
2020-09-15
Location:
Fair Oaks, CA, United States
'super fast delivery thankyou'

Date Posted:
2020-09-10
Location:
NEWTOWNARDS, Down, United Kingdom
'works great fast shipping thank you'

Date Posted:
2020-09-01
Location:
Snohomish, WA, United States
'arrived just as described. thanks'

Date Posted:
2020-08-29
Location:
Castleton On Hudson, NY, United States
'a+++ exactly what i ordered and fast shipping. thanks'

Date Posted:
2020-08-28
Location:
Oakdale, PA, United States
'thank you, the ipod fronts are perfect and arrived very quickly. would buy again'

Date Posted:
2020-08-07
Location:
New Braunfels, TX, United States
'super fast shipping! great quality, highly trusted and recommended seller!'

Date Posted:
2020-07-30
Location:
dewsbury, West Yorkshire, United Kingdom
'super fast shipping ! excellent item'

Date Posted:
2020-07-25
Location:
Parkland, FL, United States
'great transaction! shipped fast, and works well.'
(View all reviews)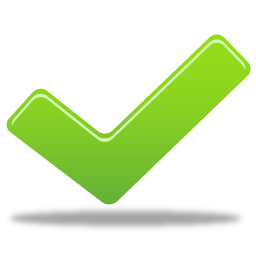 | | |
| --- | --- |
| Order Number | |
| Star Rating | |
| Review | |
| | |